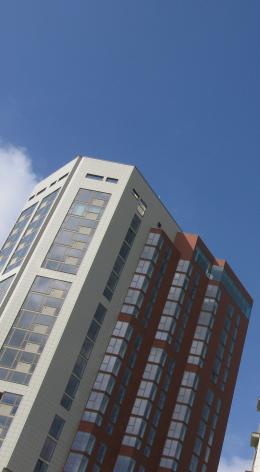 PRESENTATION OF THE COMPANY
FTM AUDIT has been operating in Slovakia since 1994. Thanks to our knowledge and experience, we have established a stable position on the market as a professional service provider.
The aim of FTM AUDIT is to gain confidence and build constructive cooperation in solving client problems and providing services.
We are a company based in Bratislava. Since 1994 we have been licensed by the Slovak Chamber of Auditors no. 61 for auditing.
The work team in the auditing company consists mainly of tax advisers, auditors, assistant auditors who do their best to provide high quality services. We have broad-spectrum information that allows us to solve more complex problems. We have long been working with a law firm.
We speak fluent mainly English. We also speak French and Russian. The FTM AUDIT designation means FINANCE, TAX, MANAGEMENT - MARKETING and AUDIT - closely linked areas that are related and specialized.
FTM AUDIT PROVIDES
Bookkeeping, audit, financial statement audit, assurance services, tax advisory, payroll and other services.
Bookkeeping
• Bookkeeping, wage processing and payroll, • preparation of financial statements and tax returns, • keeping records, • preparation of various financial reports from accounting records.
Financial statement audit
• Statutory audit of financial statements, • tax audit, • other assurance work (various types of controls, assurance services - individually tailored for the client), • Audit of consolidated financial statements, or the preparation of consolidation tables and reports for the parent company,
Tax advisory
• tax, accounting and organizational consultancy, • solution of motivation - reward systems in companies, • elaboration of internal guidelines, calculation system, business plan, documents for the bank to draw a loan ...,
Our clients
Who are our clients? We own a wide-ranging information and visceral understanding of the tax, audit and accounting problematic. This coupled with our core values help us to offer high quality services. Therefore, we accept new clients from any sector of the economy. Except for banks and insurance companies.
Slovak companies that we support with advisory, auditing and accounting. We also help in the area of ​​methodology, control and prevention,
Foreign companies to whom we provide comprehensive services:
Quality tax and accounting advice in the field of foreign taxation,
Trouble-free bookkeeping and reporting,
Auditing of accounts or accounts with outputs usable in management and control,
Firms with a specific subject of business (for example, copyright, facillity management and non-residential ...).
References
Frequently asked questions
How does the company achieve the best results? And how we work.
WORK IN THE FIELD OF PREVENTION, WHAT DOES IT MEAN?
Better and lighter life. More options, time and money.
WHAT DOES THE COMPANY DO?
It solves most of the economic - administrative - tax problems, introduces the functional management systems and control mechanisms, the additional resources used in the core competence.